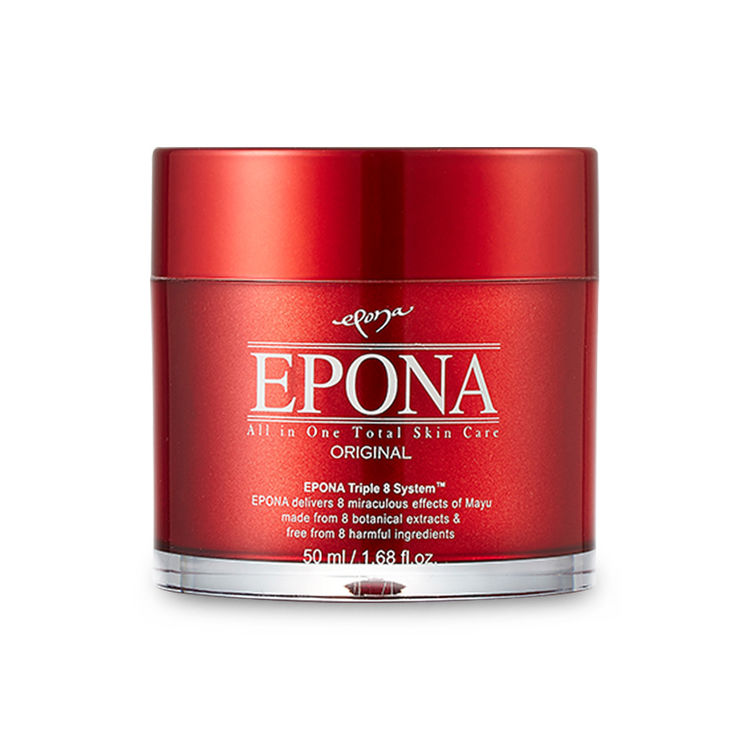 Epona Horse Oil Cream 50ml Anti-aging Whitening Moisturizing Bio-Active Wrinkle
"EPONA" is the goddess of Horse, a symbol of the abundance of nature. Inspired by powerful energy of Horse, EPONA offers miraculous performance on your skin with nutrient-rich Mayu and pure botanical extracts.
---
EPONA HORSE OIL CREAM
Moisturing Performance All Day Long
EPONA Horse Oil Cream!
Miraculous change while you are in bed.
Experience the difference of horse oil you've never had!
The purest natural horse oil contained up to 10%
EPONA applies only the natural horse oil, compared to common horse oil that is fermented in process of mixing compounds. As the result of test showed the efficiency of medical cosmetic products, EPONA informs that the optimal amount of horse of is 10% for the efficiency of skin care.
Product Information
Main Ingredients : Horse oil (horse fat). Niacinamide, Adenosine, Opuntia Coccinellifera, Tremella Fuciformis (Mushroom) Extract
Amount / Weight : 50g
Expiry Date : 1 year after opened
Production Date : Refer to the product package
Storage : Avoid direct sunlight and keep in a cool place
EAN : 8809436850003
SKU : s_dahrum_cream