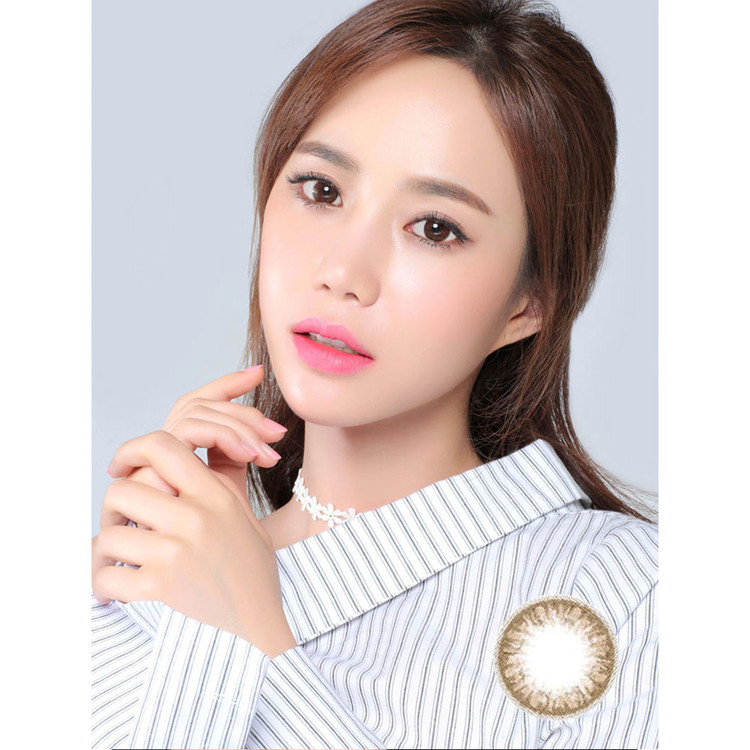 Lensdiva 2 Tone Eyelike Color Contact Lenses (Brown) 1 Pair Fresh Soft Kontaktlinsen

Mainkorea Co., Ltd. is a specialized contact brand 'Lensdiva' and eyeglass brand 'Eteraffine'. We manufacture and distribute in two brands. 'Lensdiva' is a professional contact brand with over 30 stores in Korea A wide variety of unique color lenses worn by many celebrities in Korea. 'Eteraffine' is a compound word for été, which means 'summer' in French, and 'raffine', which means 'chic' in English, so Eteraffine means 'Chic Summer'. as summer is intense and light, we express our passion and joy with eye wear.
---
Eyelike Diva Lens (Brown)
The color of lenses may look different in the way of direction, resolution of the monitor, transillumination, and your original eye color.
Type
1. Brown
SPECIFICATION
Amount : 1 Cardboard Pack (1 Pair)
Base Curve : 8.7 mm
Diameter : 14.2 mm
Graphic Diameter : 13.4 mm
Power : 0.00,-1.00,-1.25,-1.50,-1.75,-2.00,
-2.25,-2.50,-2.75, -3.00,-3.25,-3.50,-3.75,
-4.00,-4.25,-4.50,-4.75,-5.00, -5.50,-6.00,
-6.50,-7.00
Recommended wearing cycle :
- Within ONE MONTH of opening
SKU : s_main_el_br
EAN : 8809654935193