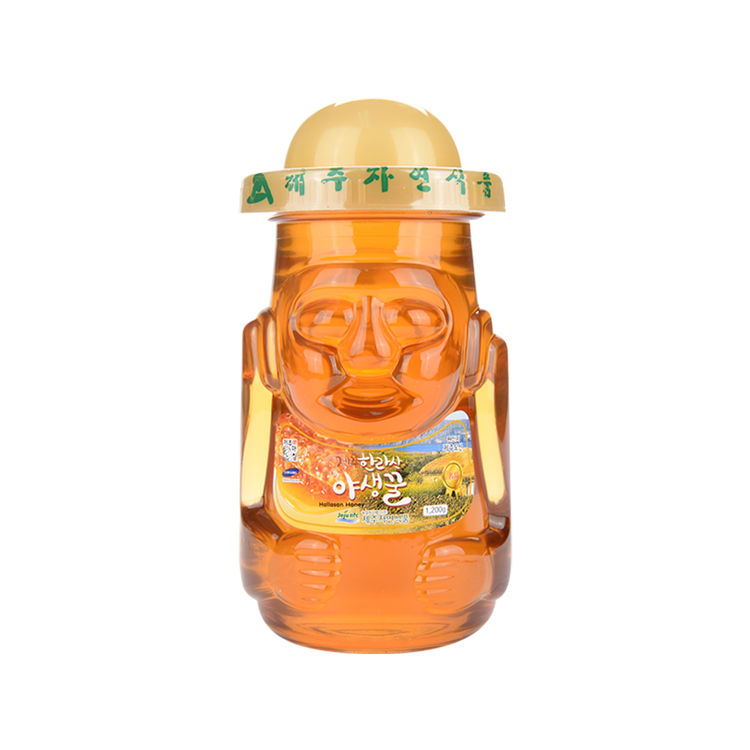 Raw Honey of Jeju Halla Mountain 1200g Korean Super Food Delicious Tea
Established in 1989, Natural Jeju Food Ltd has been researching and developing quality recipe food to apply with right ingredients based on over 20 years experience inspired from the brand name 'natural Jeju food is non additional additives'.

To create right food resemble to clean pristine Jeju environment, Natural Jeju Food Ltd keeps the best producing quality food with right attitude and healthy mind. Natural Jeju Food Ltd appreciates all your support and interest.
---
Raw Honey of Jeju Halla Mountain
Healthy honey that has rich mineral with varied vitamins
Jeju Island boasts the attractive landscape, one of the world top 7 natural scenery, where preserves clean and clear region in Korea. Natural Jeju honey is made by honey bees foraging nectar from over 1,800 various wild flowers.
Type
#1. Halla Mountain Raw Honey 1200g
Product Information
Main Ingredient : 100% Honey
Expiry Date : 3 years from production date
Production Date : Refer to the package
Storage : Avoid direct sunlight and keep in a cool place.
EAN : 8809388732808
SKU : s_jayeon_honey_1200