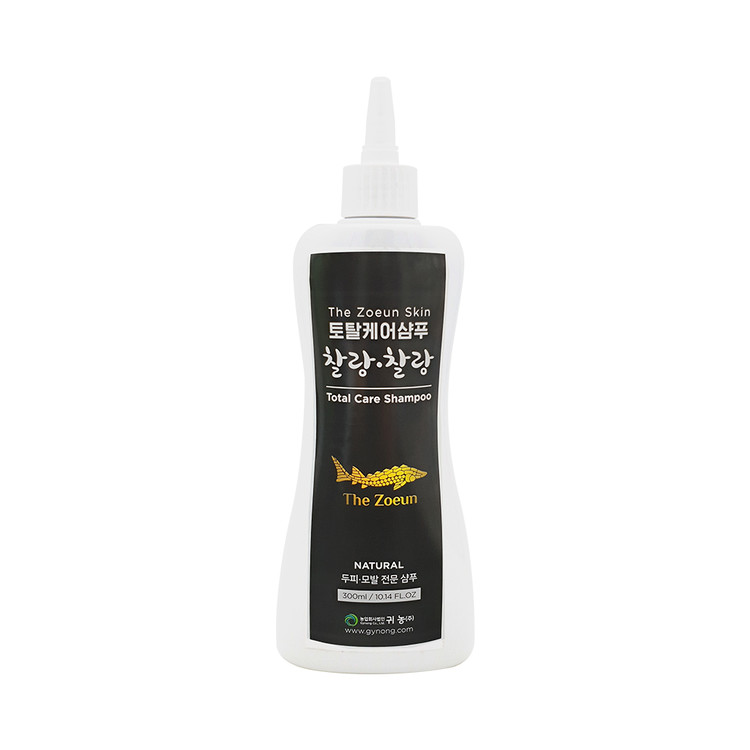 The Zoeun Skin Total Care Shampoo 300ml Siberian Sturgeon Scalp Hair Loss Nature

GYNONG Co. Ltd is managing the entire process of production, processing, distribution, sales, exporting for Siberian sturgeon products in order to become a globally renowned sturgeon specialized company with the spirit of an honest farmer. Based on the excellent potencies of Siberian sturgeons, we are developing food and beauty products with the best quality.
---
Total Care Shampoo
Chalang Chalang
Product Name : The Zoeun Skin Total Care Shampoo ChalangChalang
Volume : 300ml
Expiration Date : 24 months from the date of manufacture, 2 months after open

How to use
Place a reasonable amount on the scalp and massage with fingertips until there is enough foam, let rest for a minute and rinse.
SKU : s_gng_shampoo
EAN : 8809654938859