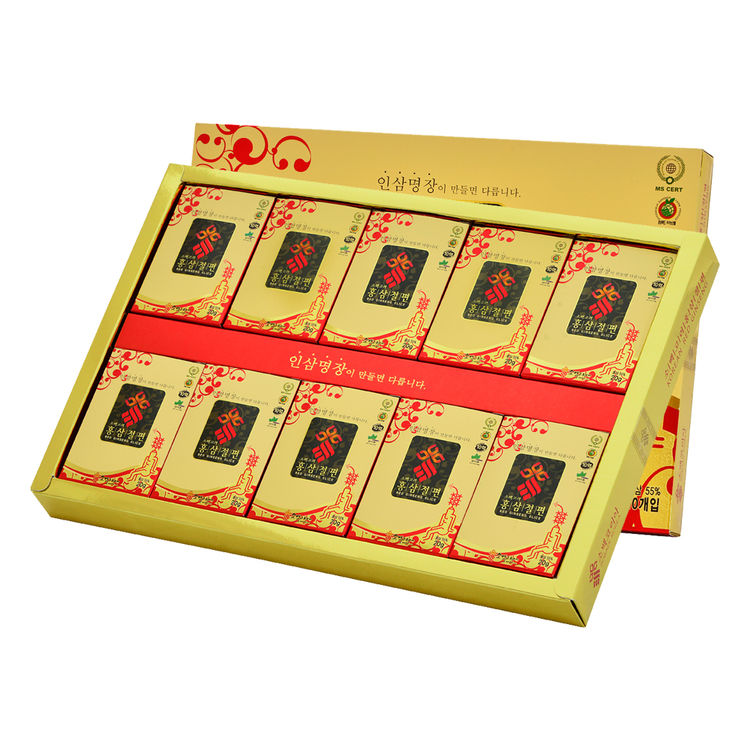 Red GINSENG Slice ( 20gx10pack ) 5-Year-Old 100% Korean Panax Root Health Jelly


Sobaek Korea strictly and thoroghly selects from the material with"Craftsmaster Sung Chan Gang" who has researched and grown Punggi Ginseng over three decades for high quality 6-year old red ginseng.
As of this year, we have exported US$10,000,000 -worth of Ginseng products to the Overseas countries and keep on exploring new global market at the moment. To keep pace with further activities, we have completed a new factory and obtained GMP(Good Manufacturing Practice) certification by Korea Food and Drug Administration and now being equipped with high-tech facilities for the production of high quality of credible an outstanding products. Despite some hardships and difficulties during past 20 years, we have been born again in virtue of the words o encouragement given by customers, so we will keep exerting on our best efforts to be a leading enterprise in the world in future.
---
RED GINSENG
SLICE 20g x 10box
This product is made of 5-year-old Punggi red ginseng cultivated by ginseng Korean craftsmaster of ginseng in person. It has been honeyed for 72 hours and sliced to be conveniently taken. The perfect combination of sweet and bitter taste of Red ginseng may be good enough for the gift and snack.
Red ginseng (more than 5-years old produced in Korea) 100% : Ratio - red ginseng 55%, high fructose corn syrup 33.75%, honey 11.25%
UPC 8809061492029
SKU: s_sobk_slice_10